Jason Bautista
Project
A feature to allow patients to share records or request records. The aim of the project was having clients being able to share their records with their doctor or family and friends.
* Prior to choosing a consistent style guide.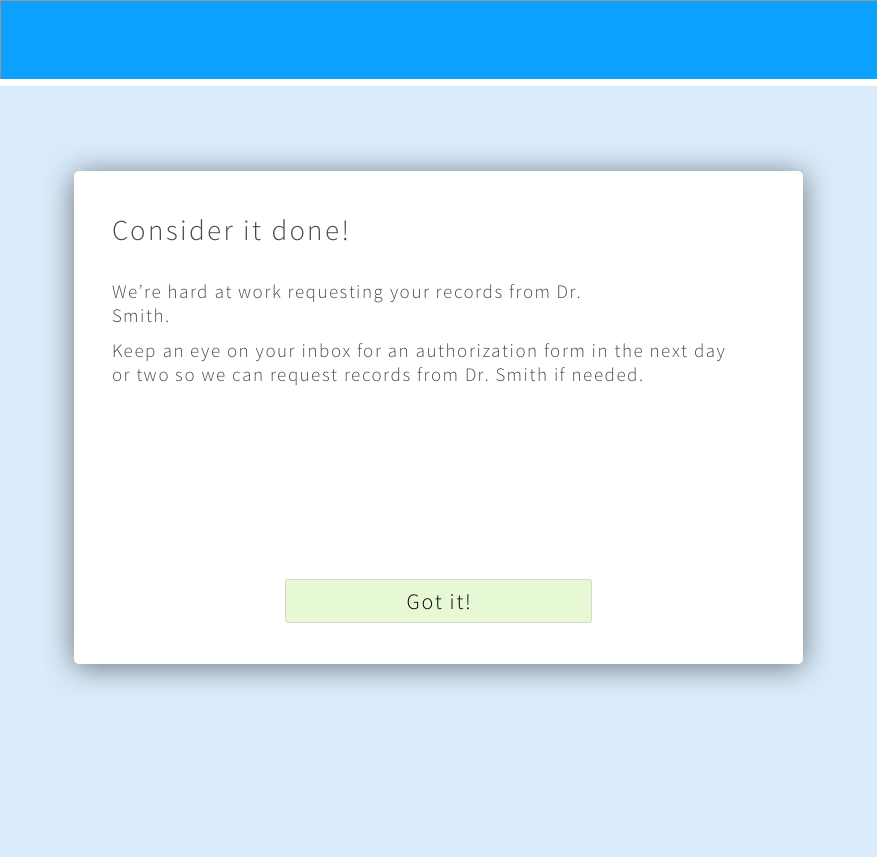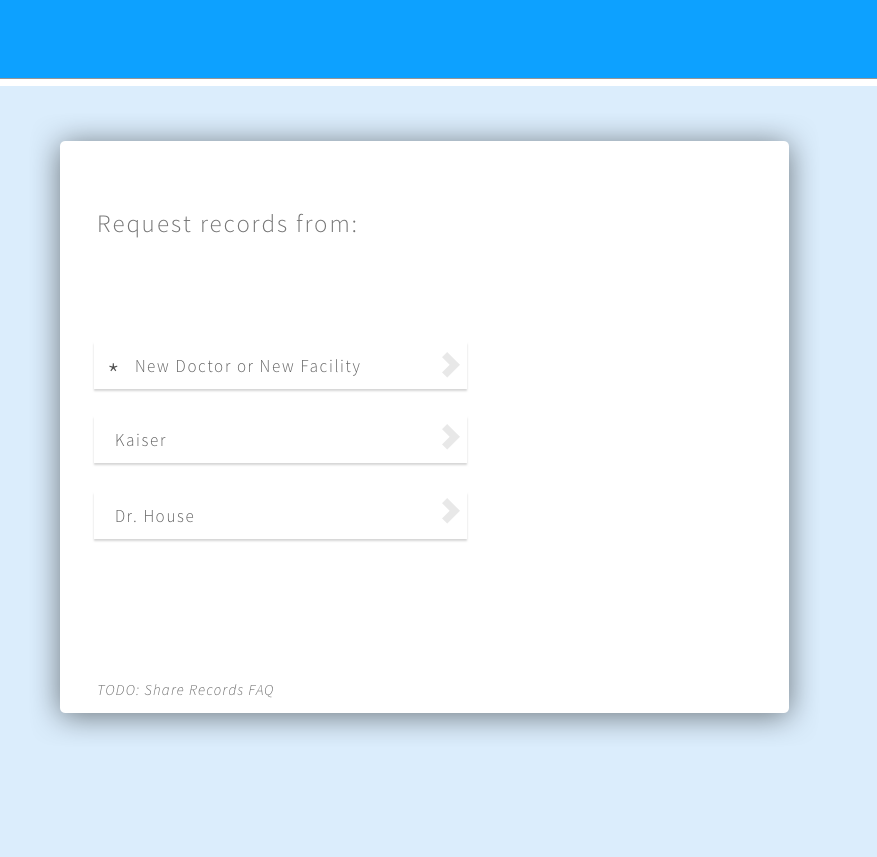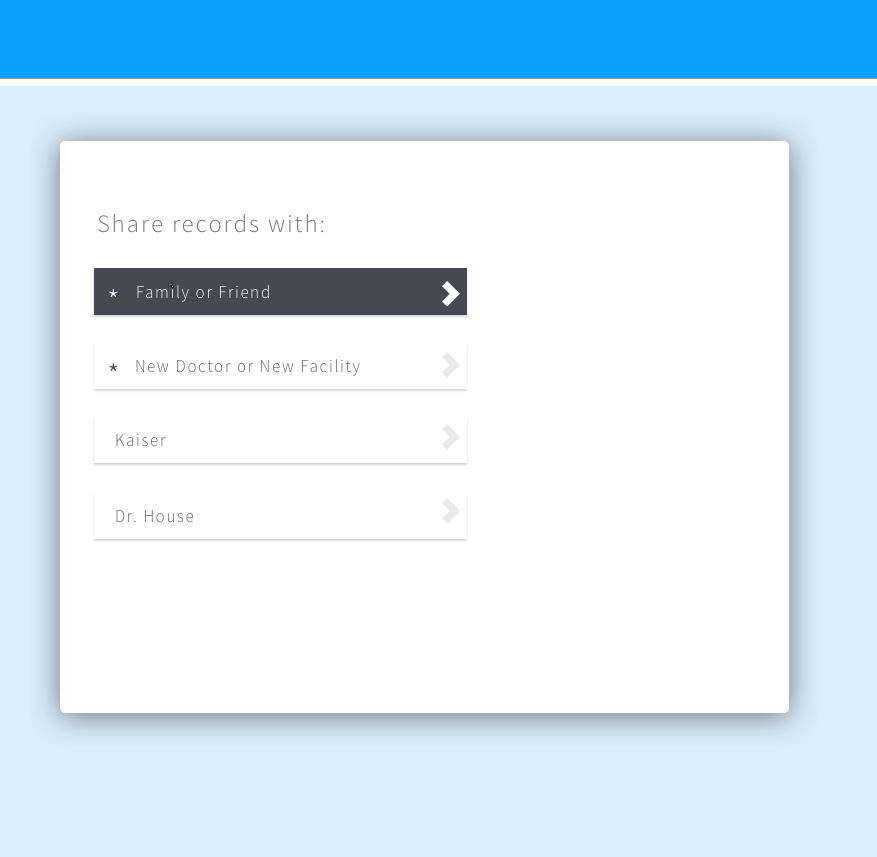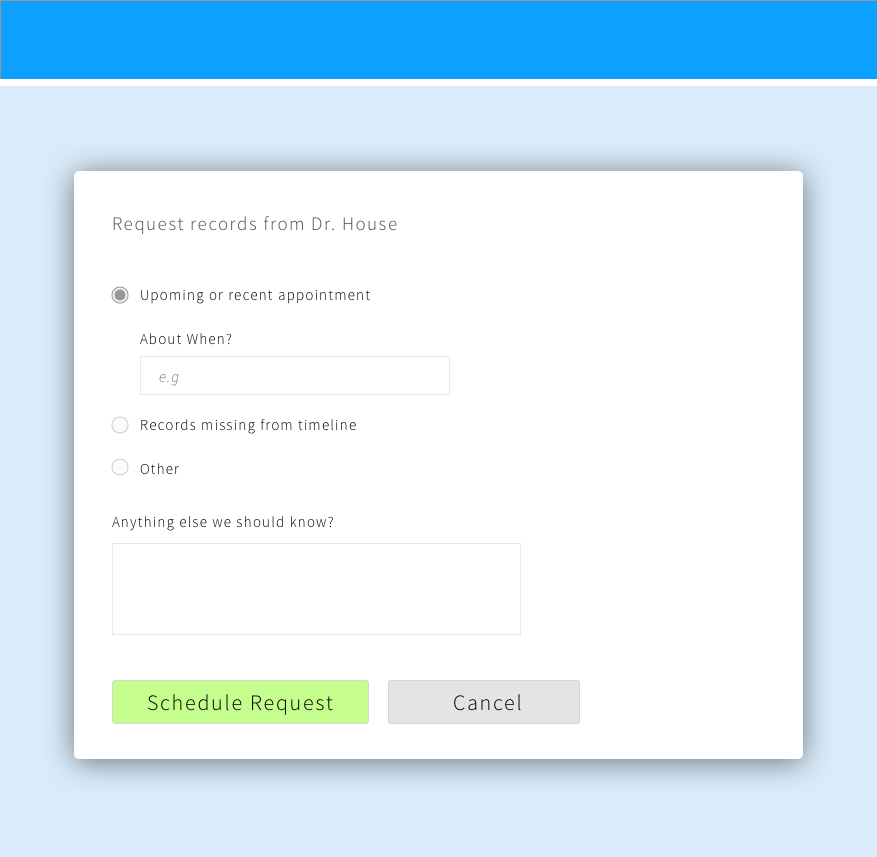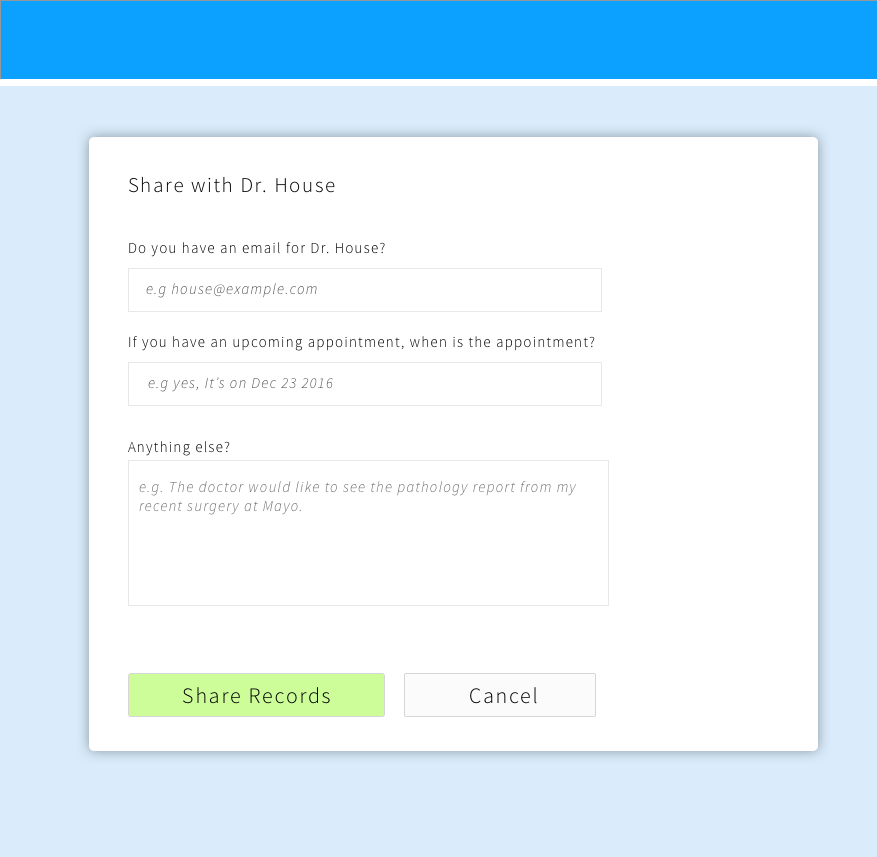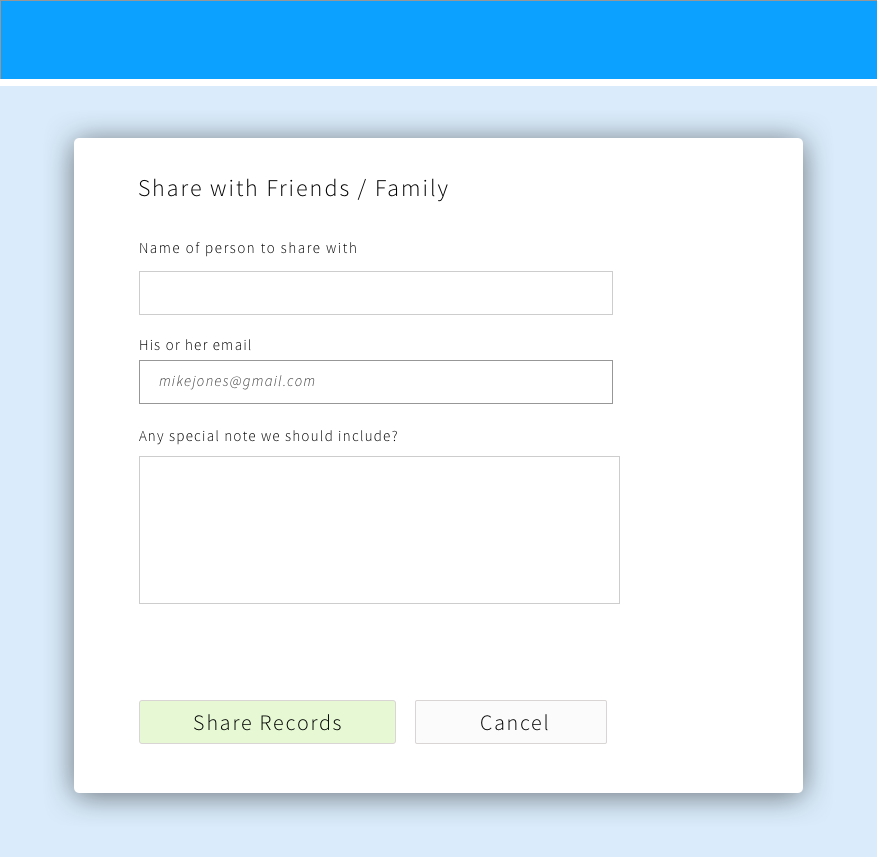 After much exploration of various visual styles, a simple style guide was produced.